Tag: LIT – Global X Lithium ETF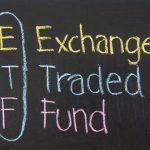 This list was last updated on 4/27/2022. ETFs are Exchange-listed funds which pool investor's money for the purpose of making Alternative Energy investments. Exchange Traded Funds (ETFs) track a specified Alternative Energy index. This list also includes closed-end mutual funds and other pooled investments which trade on exchanges. ALPS Clean Energy ETF (ACES) ASN Groenprojectenfonds (ASNGF.AS) Bluefield Solar Income Fund (BSIF.L) Defiance Next Gen H2 ETF (HDRO) Evolve Funds Automobile Innovation Index ETF (CARS.TO) First Trust Global Wind Energy Index (FAN) First Trust Nasdaq Clean Edge Smart Grid Infrastructure Index Fund (GRID) First Trust NASDAQ Clean Edge Green Energy Index Fund  (QCLN) Foresight Solar Fund Limited (FSFL.L) Global X Lithium...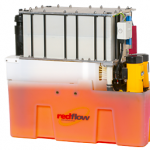 Battery stocks are publicly traded companies whose business involves the manufacture of batteries, battery components, or battery management systems used to store electricity through electrochemical means. This list was last updated on 3/21/2022. Advanced Battery Technologies Inc (ABAT) Albermarle Corp (ALB) Aspen Aerogels, Inc. (ASPN) Axion Power International (AXPW) BioSolar, Inc. (BSRC) BYD Company, Ltd. (BYDDY) China BAK Battery (CBAK) Contemporary Amperex Technology Co., Limited (300750.SZ) Eguana Technologies Inc. (EGT.V) Electrovaya, Inc. (EFL.TO) EnerSys (ENS) Eos Energy Enterprises, Inc. (EOSE) ESS Inc. (GWH) Fluence Energy, Inc. (FLNC) Flux Power Holdings, Inc (FLUX) Global X Lithium ETF (LIT) Highpower International (HPJ) Invinity Energy Systems (IES.L, IVVGF) Johnson Controls (JCI) Li-Cycle Holdings Corp. (LICY) Lithium Technology Corporation (LTHUQ) Livent Corporation (LTHM) mPhase Technologies (XDSL) Microvast Holdings,...