Saint Jean Carbon, Inc. (SJL:  TSX-V) is adding value to its natural graphite resources by integrating forward into the graphene market.  The company owns graphite resources in southern Quebec and eastern Ontario, Canada with historic mining track records.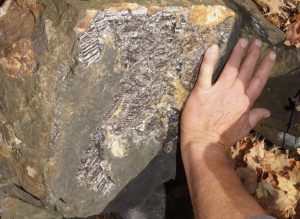 The company is cultivating know-how cultivated for development of battery-grade graphite.  Saint Jean can already supply low volumes of finished and semi-prepared anode or cathode materials.  The company is developing a prototype for a graphene gel salt water battery that is expected to charge faster and perform longer than conventional batteries.  In January 2019, Saint Jean management announced plans to have the battery design ready for sale by Spring 2020.
Saint Jean remains in a pre-revenue stage, which means the company needs plenty of capital resources to see it through to 2020 when customers begin buying the planned graphene-enhanced gel batteries.  At the end of January 2019, cash totaled CA$16,860.  However, a private place announced in March 2019,  was expected to bring in as much as CA$400,000 in new capital.  Investors with a palate for private placements can probably count on Saint Jean to be back to capital markets in the months ahead.
A list of integrated graphene producers can be found here.
Neither the author of the Small Cap Strategist web log, Crystal Equity Research nor its affiliates have a beneficial interest in the companies mentioned herein.
This article was first published on the Small Cap Strategist weblog on 4/9/19 as part of the post "Integrated Graphene Producers."