by Tom Konrad Ph.D., CFA
I'm experimenting with how to display the returns of the 10 Clean Energy Stocks model portfolio.  My Patreon supporters seem fairly evenly split between the two options show below, so I'm opening the poll up to my broader readership.
You can see the two most popular options below (with real return data through the end of February) and take the poll here.
Comments are welcome as well.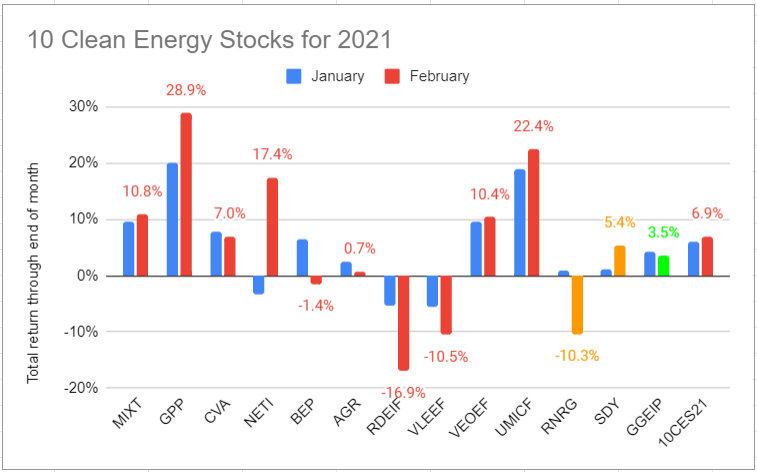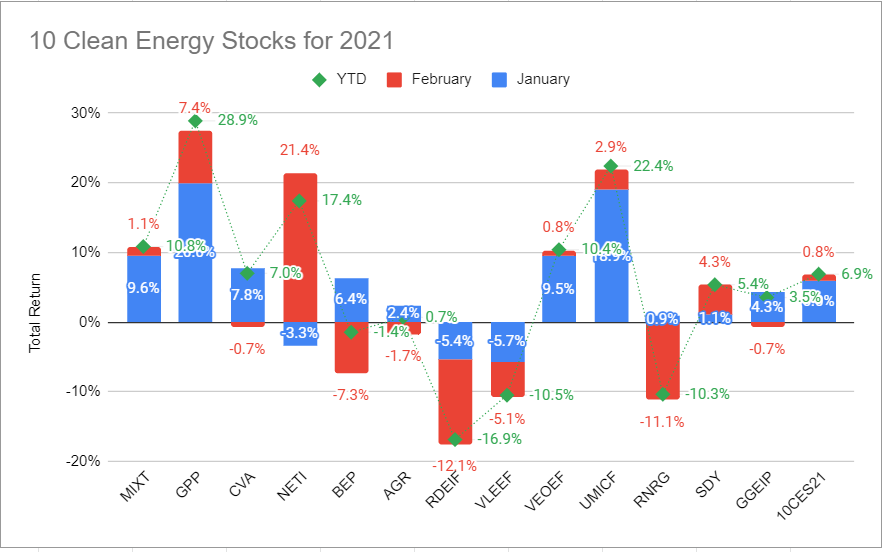 DISCLOSURE: Long all stocks in the model portfolio.