Alternative energy companies delivered compelling returns for investors.  A look at Crystal Equity Research's 'indices' of renewable energy, conservation and environmentally-friendly technology companies found some exceptional price moves.  We review five companies here that have experienced top price moves from 52-week lows.
Codexis, Inc. (CDXS:  Nasdaq) has gained 257% from its 52-week low. The company won a place in our Beach Boys group through development of proteins for a mix of applications from biocatalysts for industrial enzymes, chemicals and pharmaceuticals.  While the company has started generating revenue from its technology, it has yet to post a profit.  Codexis delivered a smaller than expected loss in the first quarter ending March 2018.  Revenue came in at $14 million in the quarter as the company successfully engaged a clutch of top customers such as Tate & Lyle, Nestle Health Science and Merck in compensation research and development projects.  The results were enough for management to reiterate guidance for 26% top-line growth in 2018.
From a technical standpoint CDXS is overbought.  However, another company in our Beach Boy's group is still registering as oversold even after an impressive 193% appreciation from it's 52-week low price.  Amyris, Inc. (AMRS:  Nasdaq) uses industrial bioscience to design yeasts that can convert plant-sourced sugars into renewable ingredients.  The company has found success in monetizing its technology through Novvi, LLC, a joint venture with Cosan, SA and American Refining Group.  Joint venture will be developing novel renewable base oil technologies with the Chevron, the world's largest producer of lubricants and premium oils.  It will probably take some time to see significant revenue streams, but a relationship with Chevron most than likely means significant volumes over an extended period of time.  Chevron also made an equity investment in Novvi in late 2016.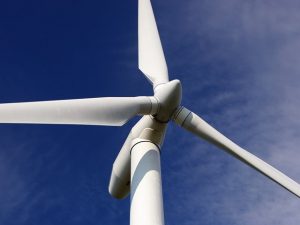 The shares of TPI Composites, Inc. (TPIC:  Nasdaq) bounced 270% from its 52-week low. The stock has experienced two major price moves following major announcements.  The most recent was the disclosure that TPI is expanding its relationships with Vestas Wind Systems in Mexico.  TPI is the only independent producer of composite blades for the wind energy market.  The company will produce blades for Vestas' four megawatt wind turbine platform beginning in Fall 2018.  The deal bodes well for long-term revenue streams. The Vestas deal follows directly on the heels of similar supply agreement with ENERCON GmbH, which will be buying blades for two of its turbine platforms.  Expect the consensus estimate for TPI to move higher in coming weeks.
Top of the pack in the Mothers of Invention group is Enphase Energy, Inc. (ENPH:  Nasdaq).  The stock price has soared 686% from its 52-week low earlier this year, propelling the stock well into overbought territory.  What has traders so enthusiastic is the promise of revenue streams from the sale of a newly introduced microinverter.  The Enphase IQ7X Micro is the seven generation version, providing the highest power and efficiency.  The company has yet to produce profits, but with new products aimed at the fast growing market for smart grid applications, there is optimism that the red ink will not be needed must longer.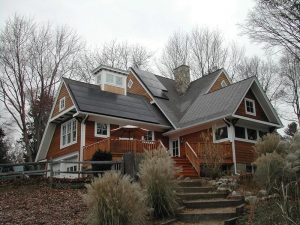 The solar industry is undergoing vast changes as systems reach large scale. First Solar (FSLR:  Nasdaq), which was discussed in the recent post "Moving On with Solar in Ohio," has clocking in 100% price appreciation from its 52-week low.  One more solar company with investors celebrating a doubling in their share value is Real Goods Solar, Inc. (RGSE:  Nasdaq). The company reported $15.2 million in total sales in 2017, resulting in a new loss of $18.1 million.  Investors apparently see much promise for Real Goods, ponying up $4.4 million in new capital in early April 2017.  The company's in-roof solar shingle is expected to gain popularity with builders. The move by the state of California to mandate solar power installations on all residential structures is seen as confirmation of demand.
In the next post we look at additional companies in the alternative energy indices to find those which are still attractively priced.
Neither the author of the Small Cap Strategist web log, Crystal Equity Research nor its affiliates have a beneficial interest in the companies mentioned herein.