by Jim Lane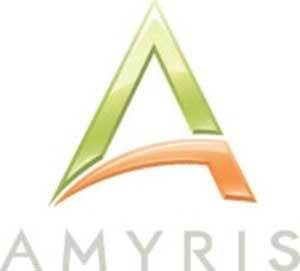 The Top Line. In California, Amyris (AMRS) reported Q2 GAAP revenue for the second quarter of 2018 of $24.8 million, compared with $25.7 million for the second quarter of 2017. Grants and collaborations revenue was $11.4 million for the second quarter of 2018 compared with $10.3 million for the year-ago period. The company noted that Q2 revenue was $24.8 million compared with the same period in 2017 of $21.7 million when adjusted for the low margin product sales on contracts assigned to DSM (DSM.AS). This reflects 15% growth on an absolute basis. GAAP net loss for the first half was $89.1 million compared to $47.6 million in 2017. Non-GAAP net loss for the first half of fiscal year 2018, excluding the non-cash items mentioned, was $47.5 million compared to a non-GAAP net loss for the first half of 2017 of $68.7 million.
The Big Highlights. The company Announced plans to partner with BGI, one of the world's largest genomics companies in a new joint venture to discover, develop and commercialize human microbiome-targeting health and nutrition products in Greater China. The company also signed its Universidade Católica Portuguesa Porto Campus and AICEP Portugal Global agreement valued up to $50 million including investment funding and incentives allotted across parties involved. The grant provides funding to explore utilization of waste streams from fermentation to develop new products and applications while also advancing Amyris's artificial intelligence (AI) and Informatics platform. And the company successfully launched Biossance brand in Brazil with sales doubling expectations within first 6 weeks. CEO John Melo said that the company's natural sweetener product opportunity gained significant traction during the second quarter and we have the customers in place to sell all of our supply over the next three years.
Jim Lane is editor and publisher  of Biofuels Digest where this article was originally published. Biofuels Digest is the most widely read  Biofuels daily read by 14,000+ organizations. Subscribe here.