Why Free Commissions are a Game-Changer For Small Investors
by Tom Konrad, Ph.D. CFA
Last month, Charles Schwab (SCHW), E-Trade (ETFC), and Ameritrade (AMTD) all dropped their commissions for online stock trades to $0. They also dropped commissions on options contract to $0.65 per contract.
The change opens up cost-effective individual stock investing to even the smallest investor, and also allows many more investors to use option strategies.  For those wondering if there is a catch, and how these brokers will make money with $0 commissions, see here.  The short version is that they make money on your cash deposits, and from options trades, mutual funds, and ETFs.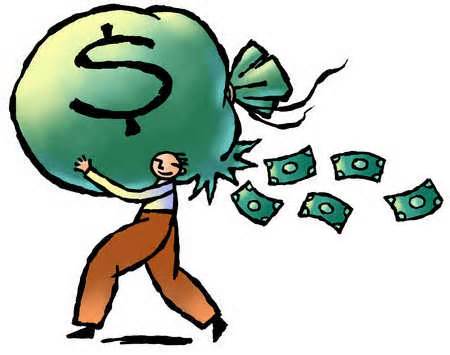 The Ten Clean Energy Stocks Example
Each year, I publish my model portfolio of Ten Clean Energy Stocks. A small investor who had purchased an equal-weighted portfolio of those ten stocks at the start of each of the last five years starting in 2015 would currently be up 143% over that period… assuming they had paid no commissions.
An investor who had started with $1000 in 2015, and paid no commissions on trades would have $2,430 today. But that was not an option for most investors until now. If the same investor had started 2015, and bought equal amounts of each of the 10 stocks each year, selling them at the end of the year to buy the new list and paying a $5 commission on each trade, they would have only $1,606. An investor starting with $10,000 in 2015 would have had $23,472 today.
As the above examples show, a $5 commission on stock trades is manageable for an investor with $10,000 who wants to follow the Ten Clean Energy Stocks strategy, but a $5 commission is prohibitively expensive for an investor with only $1,000. $0 commissions change this completely.
Why is this important?
The ability to make small stock trades means that even a small investor can now build a diversified portfolio of stocks. Previously, cost effective diversification was only available to small investors through mutual funds and ETFs. While the 0.5% to 2% annual fees on such investments are not large (in absolute terms) for an investor with only $1000, they add up over time.
More importantly, a small investor who starts with an ETF or mutual fund strategy will not gain the skills needed to manage an individual stock strategy while the stakes are small. Once that mutual fund investor is managing $10,000 instead of $1000, a 1% annual mutual fund fee has risen to $100 a year and is starting to amount to real money.
Free stock trades also open up educational opportunities.  A 20 person stock investing class could put together a $2000 account with a $100 "materials" fee to each student, allowing the class to trade with real money during the semester, with the investment and profits or losses returned to the students at the end of the semester.  Using real money is a remarkably different emotional experience than theoretical trading, and free trades open that experience to anyone able to afford college textbooks.  In this case, the "used" textbook might be worth more at the end of the semester than it cost when new.
Finally, readers of AltEnergyStocks are likely to be motivated by a wish to invest in companies that are helping to reduce greenhouse gas emissions and other environmental impacts. While there are a number of clean energy mutual funds and ETFs, many of these funds will contain investments in stocks that will not be aligned with a particular investor's beliefs. This is also true with the Ten Clean Energy Stocks annual lists. This year's list includes both an ethanol company (Green Plains Partners GPP), a waste-to-energy company (Covanta, CVA), and a wood pellet company (Enviva, EVA). I and others have explained why we think each of these stocks has a net positive impact on the environment. for instance, see here for ethanol, and here for Covanta and Enviva.
Readers who remain unconvinced are able to simply leave these stocks out of their own "Seven" or "Nine Clean Energy Stocks" portfolios. Investors in mutual funds and ETFs do not have this flexibility.
Option Strategies
While an investor with $10,000 can invest in my Ten Clean Energy Stocks model portfolio at reasonable cost without free commissions, certain useful options strategies were not affordable until now. A couple months ago, I wrote that I sell covered calls to reduce my market exposure in times like these, when I believe downside risks outweigh potential gains. Selling cash covered puts is another option strategy I use when I'm feeling more bullish.
I mostly use Schwab, and until the recent price drop, the commission on an options trade was $4.95 plus $0.65 per contract. Each options contract is an option on 100 shares of the underlying stock. The $4.95 fixed part of the commission meant that I did not feel it was usually cost effective to trade options unless I was trading at least 10 contracts, or 1000 shares. For a stock priced at $15, that meant that the underlying stock position was worth at least $15,000.
As a general rule of thumb, I am unwilling to allow any position to reach more than 10% of a total portfolio, meaning that, before the recent reduction, I was only willing to trade options in a portfolio of $150,000 or more. This puts options strategies out of reach for the vast majority of investors.
Now, without the $4.95 fixed charge, it is cost effective to trade a single options contract. This opens up the cost effective use of options strategies to investors with portfolios of $20,000 or more, and likely now including the majority of readers of this blog.
For investors with more money who have yet to use options, the ability to trade single contracts has the advantage of limiting risk while an investor learns the ins and outs.
Conclusion
Zero cost stock trades, and options trades without a fixed charge are a great equalizer. While they will not teach you to be a good investor, they do give you the opportunity to learn by doing without having to put large sums of money on the line.
If you do not yet have an account with a brokerage that offers $0 commissions, it's time to stop paying them. Charles Schwab is currently offering $100 to $500 for new accounts with this referral link. I do not get any compensation when people use this offer.
DSCLOSURE: Long GPP, EVA, CVA.