Companies that rock the boat often end up leading the way for others. While some companies have paved the way for road transportation and others reached high in the sky for aviation, there are some big boats out there that are also looking for alternative renewable fuels. Here are some companies that are answering the call for the maritime and shipping sectors with viable biofuel alternatives, the technologies and innovations, the rough waves that still lie ahead, and how they can reach that destination on the horizon.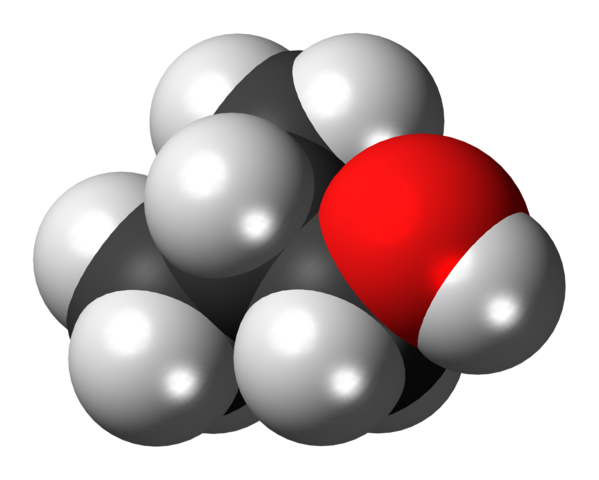 Gevo and Butanol
We start with Gevo (GEVO) and their butanol. Why butanol? It just makes sense. There are no issues with butanol in ships and boats, unlike ethanol. Ethanol attracts water and becomes…well…watery in a humid watery environment like the sea. It can get in the engine and cause misfuelling, separation, engine underperformance and higher maintenance costs. Some small boat engines aren't E10 optimized, so rubber tubing doesn't handle ethanol as well either. Butanol doesn't have those issues, and it can blend at a higher rate leading to better economies of scale. So simply put, butanol just makes more sense on the sea. Check out more on Gevo's proprietary technologies in Isobutanol's horizons: The Digest's 2018 Multi-Slide Guide to Gevo.
Gevo extended their distribution deal with Musket Corporation, a national fuel distributor under the umbrella of the Love's Family of Companies, just this past February, as reported in The Digest. They amended its existing isobutanol supply agreement to provide Musket with the exclusive right to sell Gevo's renewable isobutanol within a 300-mile radius of Houston, Texas. This agreement establishes a market region that encompasses Austin, Dallas, Fort Worth, Oklahoma, Louisiana, as well as the majority of South and East Texas.
The National Marine Manufacturers Association has endorsed the use of Gevo's isobutanol in the marine fuel market because of the superior properties of isobutanol-blended gasolines, namely: prevent moisture absorption and phase separation; reduce engine corrosion; provide higher energy content; and contain a high octane rating.
Gevo and Butamax were very smart in burying the hatchet and ending their lawsuit back in 2015. That allowed them both to sell their bio-based isobutanol in different markets and work together to bring it to various sectors. While Butamax took the lead in isobutanol for on-road gasoline blendstock, Gevo took the lead for the aviation and maritime markets including the U.S. Navy.
GoodFuels and GoodShipping
There has been no lack of news coming from Goodfuels over the past few years. The Digest has been buzzing with stories about them from just last week in The Digest, their announcement with Boskalis Nederland for a long-term partnership aimed at furthering Boskalis' sustainable practices. A 35% reduction in the CO2 emitted by the fleet and equipment in the Netherlands will be an important step towards achieving their CO2 emissions reduction ambition.
From the very start of Boskalis Nederland's cooperation with GoodFuels in 2015, Boskalis has been a firm believer in the potential of advanced biofuels for the shipping industry. The Boskalis on Bio program in partnership with GoodFuels and Wärtsilä has enabled Boskalis to make an essential contribution to the creation of the first global market for advanced biofuels for the shipping industry.
The excitement for biofuels in the maritime industry was quite high in September 2017, as reported in The Digest, when GoodFuels Marine, BHP, and Maritime and Port Authority of Singapore collaborated on biofuels during a closed-door roundtable. One of the roundtable results was a signed Letter of Intent by MPA, BHP and GoodFuels to collaborate on a biofuels pilot project in Singapore, which is being carried out this year. Several other shipowner companies were at the roundtable as well, including Berge Bulk, Boskalis, Oldendorff, Mitsui OSK Lines and NYK Bulkship.
GoodFuels has also taken the lead by developing the GoodShipping Program to help cargo owners boost biofuel uptake, as reported in the Digest in May 2017. The groundbreaking initiative enables ocean cargo owners with a quick, transparent and convenient way to reduce their carbon footprint – from the industry itself, and not from alternative mitigation schemes – by driving 'purchasing' biofuel in an initiative that is designed to accelerate low-carbon fuels in the marine fuel mix.
In January of this year, The Digest reported that GoodFuels Marine teams with bunker fuel company, REINPLUS FIWADO Bunker, to get marine biofuels in inland NW Europe. As a result, GoodFuels Marine biofuels are now also available at the port of Rotterdam, and will be available along inland shipping routes in the Netherlands through the REINPLUS FIWADO Bunker network as well. Heneiken, Nedcargo and GoodFuels launched an inland barge route with drop-in biofuel too, as reported by The Digest in June 2017.
DHL Global Forwarding also set out to be a leader by becoming the first to offer customers biofuel-based marine transport, as reported by The Digest in December 2017. DHL and the GoodShipping Program agreed to collaborate in making ocean freight transports more environmentally friendly with a signed memorandum of understanding making DHL Global Forwarding the first to offer its customers the opportunity to select next generation marine biofuels rather than fossil fuels for their transports by sea.
Check out The Digest's 2018 Multi-Slide Guide to GoodFuels Marine.
Fulcrum's Syncrude, Jet Fuel and Diesel
Fulcrum BioEnergy is another ship steaming ahead on the ocean waves of alternative biofuels with their "game-changing process for converting municipal solid waste that would otherwise be landfilled, into renewable transportation fuels including syncrude, jet fuel and diesel". While noted in the news more for their work towards jet fuel, they are getting attention from the U.S. government for maritime, and of course the fighter jets launched from atop those big beauties in the middle of the ocean. The U.S. Navy's interest in biofuels goes back a few years and is also working with AltAir for marine diesel.
But why? Similar to butanol where it simply makes more sense because of the better performance of the fuel compared to ethanol for example, it simply makes sense for the government to get home-grown fuel that enemies can't make or seize. It's cost-competitive, drop-in, non-food, next-gen, advanced renewable fuel. Performance is also a biggie. The fuel provided meets the F-76 marine diesel specification — somewhat different and more complex than conventional diesel because of the at-sea requirement for fuels with a higher flash point.
Enerkem and Methanol
Enerkem is another one leading the way with their waste to energy innovations, especially methanol for the maritime industry. As reported in The Digest just last week, Enerkem is now teaming with not just the Port of Rotterdam but also Akso Nobel and Air Liquide on a MSW-to-methanol plant at the port, where more than 2 million metric tons of MSW are imported annually. Akso Nobel is seen as a key offtaker of the methanol produced from the project as it looks to shift its raw materials away from fossil fuels while Air Liquide will supply the gases required for the manufacturing process. Check out more about how Enerkem is turning trash into treasure here.
Bottom Line
While the typical 5' 7" tall adult standing on the beach can see out on the ocean horizon for only about 3 miles out, we see innovative companies like Enerkem, Fulcrum, GoodFuels, Gevo, and others looking beyond that and into the future of maritime transportation.
So why are we seeing an uptake in recent months with maritime biofuels news? If we look back to understand the present and future, we learn a lot.
2015 had a catastrophic drop in oil prices, right about at the peak of biofuels in the shipping industry. Those who survived the downturn were able to forge ahead through the rough seas and come out on the other end stronger, even if they had some holes in their sails or battered masts. Oil prices are now rising, especially in Europe, where maritime renewable fuels really took off before the 2015 oil price drop, causing those that held on to move forward.
But oil prices aren't the only reason things are looking up on the horizon for maritime. Once price is comparable to fossil fuel, renewable fuels aren't only about tree-hugging and be good the earth, but about performance. Higher oil prices are helping the price challenge (somewhat), but these innovative companies are working on making strides in performance. These drop-in fuels are 100% compatible and while some, like Gevo's butanol, have proved they perform better than ethanol or other renewable fuels, they need to show they perform better than fossil fuels. Once that happens, the trifecta of price, performance, and sustainability/carbon will cause some awesome ocean commotion and rock the boat to bring biofuels to maritime for sure.
Jim Lane is editor and publisher  of Biofuels Digest where this article was originally published. Biofuels Digest is the most widely read  Biofuels daily read by 14,000+ organizations. Subscribe here.