by Debra Fiakas, CFA
The U.S. Administration took a swing at the uranium ball, but it is not clear if it was a miss and strike out or just a walk.  Some in the uranium industry are applauding a decision by the Trump Administration on the January 2018 petition by U.S. uranium producers Energy Fuels (UUUU:  NYSE) and Ur-energy (URG:  NYSE), requesting protection from uranium imports. The U.S. Commerce Department had investigated the petition under Section 232 of the 1962 Trade Expansion Act.  No new trade restrictions are being implemented at this time, but the Administration is establishing a working group to analyze U.S. nuclear fuel production.   A report is due back within 90 days.
The petitioners wanted U.S. nuclear power plant operators to buy at least 25% from U.S. uranium producers and cited unfair competition from Russia, Kazakhstan and Uzebekistan that make up the Commonwealth of Independent States (CIS).  According to the U.S. Energy Information Administration, in 2018, U.S. utilities bought about 40% of their uranium supply from CIS countries.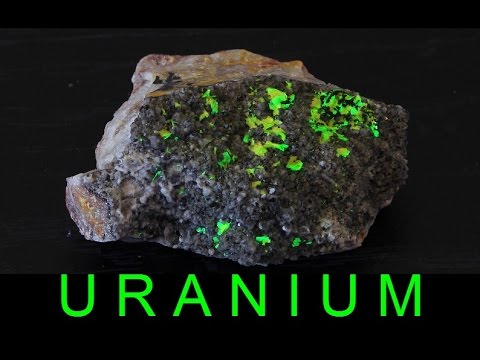 The U.S. utility industry had argued strenuously against the action that would dramatically increase their cost of nuclear fuel. At least one utility has argued that imposition of the 25% minimum domestic source quota could drive prices over $75 per pound for domestically sourced uranium. The recent spot price for uranium has been near $24.00 per pound.  This 'world' price might be increased nominally for a period of time.  Recent industry news suggests some utilities have made inquiries for future supply from sources in Canada and Australia.
If the prevailing spot price is any indication of potential contract prices utilities are willing to pay these days, it might not be enough for U.S. producers.  For example, Ur-Energy has revealed that it has been selling uranium from its Lost Creek project in Wyoming at prices averaging $48.00 per pound.  These sales are pursuant to contracts that have been in place for an unspecified time.  Even at the contract price Ur-Energy is not making money on its production.  In the twelve months ending March 2019, the company reported a net loss of $6.2 million on $8.6 million in total sales.  During this same period it took $13 million in cash resources to 'keep the lights on and rent paid.'
Energy Fuels is not finding the road any smoother.  Its net loss in the last reported twelve months was $26.6 million on $32.1 million in total sales of uranium and vanadium.  Management at Energy Fuels is undaunted by the languid uranium price and planning to recover at least 50,000 pounds of uranium by year end 2019. Current production is from the Nicholas Ranch project where the company uses lower-cost in situ recovery technology.  The same recovery method is planned for the Alta Mesa project, but that is being kept on standby for fairer days.
The kerfluffle over uranium imports aside, the most important matter for another of the U.S. uranium developers, Westwater Resources (WWR:  Nasdaq), is not selling price.  In June 2018, the Company was informed that the Republic of Turkey mining authority was revoking Westwater's license to mine uranium at its Temrezli uranium property.  The Company has since filed a request for arbitration with the International Center for Settlement of Investment Disputes (ICSID).  A tribunal was seated in May 2019, composed of one member nominated each by Westwater and the Republic of Turkey.  The two nominees than selected a panel chair.  No additional actions have been scheduled.
Turkey is just coming to the nuclear power game.  Construction just commenced in April 2018, on Turkey's first nuclear power plant at Akkuyu.  Two additional plants are in the planning stages.  The Temrezli project is one of Turkey's largest and highest grade uranium deposits with an estimated 13,282 million pounds of contained uranium at an average grade of 1,157 part per milliliter of U308.
Turkey has two additional cases pending before ICSID.  The country's various agencies have had experience with arbitration, with a mix of outcomes. Nonetheless, the case outcomes suggest Turkey has a history of respecting the arbitration process.  Westwater management points out that Turkey has continued to promote foreign direct investment and may want to avoid the negative publicity of protracted arbitration action.  We note that the calendar is, in fact, well filled with trade shows and events showcasing Turkey's various industries and commercial interests and laying out the welcome mat for international visitors. Thus it appears Turkey may have whiffed on domestic uranium production as well.
Neither the author of the Small Cap Strategist web log, Crystal Equity Research nor its affiliates have a beneficial interest in the companies mentioned herein.
This article was first published on the Small Cap Strategist weblog on 7/16/19 as "Whiff on Uranium".