Several graphite developers have made plans to integrate forward into the hottest segment of the market  –  battery-grade graphite.  According to Industrial Minerals, spherical graphite suitable for lithium ion battery anodes is priced in a range of $2,700 to $2,800 per metric ton in China where many battery manufacturers are located.  This compares quite well to the range of about $655 to $790 per metric ton for flake graphite concentrate.
The integration strategy has sent the sector into a frenzy of activity to prove their graphite meets expectations of battery manufacturers.  The only graphite deposit in the U.S. mainland is under development by Westwater Resources (WWR:  Nasdaq).  Historically, known as uranium producers, Westwater made a critical decision to diversify into other energy materials with strategic investments in lithium exploration licenses in Utah and Nevada.  Then in April 2018, Westwater acquired Alabama Graphite with graphite development projects in Coosa and Bama Counties in Alabama.  The graphite deposits are well documented and have a history of exploitation when the U.S. was still in graphite game in the 1940s.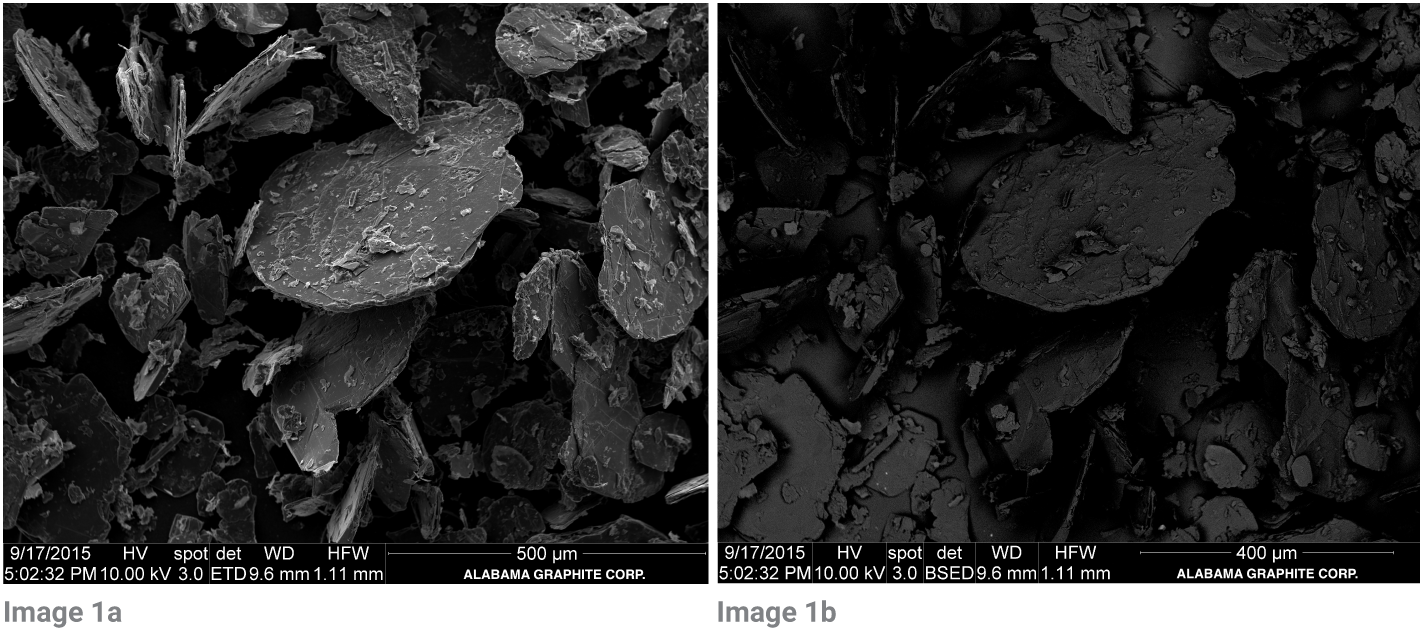 Trying to get back in the game with a competitive battery-grade material, Westwater recently released new data from independent tests.   The company puts low volumes of its natural flake graphite through a series of refinement steps  –  purifying, micronizing, shaped into spheres and then coated with carbon powder.  The most recent tests found Westwater'sCoated Spherical Purified Graphite or ULTRA–CSPG held up better than comparable graphite from Chinese sources in long-term cycling tests.
Although no long-term, high-volume off-take agreement is in place, Westwater has customer interest for one of its basic battery materials  – Purified Micronized Graphite or PMG.  The company's PMG has also held up well under independent tests that found exceptional results for performance enhancement in lead acid battery cells.  An undisclosed lead acid battery manufacture has declared interest in commercial volumes beginning in 2021, and continues early testing.
A list of graphite companies covered in this series can be found here.
Neither the author of the Small Cap Strategist web log, Crystal Equity Research nor its affiliates have a beneficial interest in the companies mentioned herein. Crystal Equity Research has a Speculative Buy rating on the shares of Westwater Resources, Inc. (WWR:  Nasdaq) through its CER Reports series.
This article was first published on the Small Cap Strategist weblog on 4/12/19 as part of the post "Graphite Developers Eye Large Growing Market."