The Envision Solar (EVSI) was reviewed in depth in a previous article last September in the context of its avoidance of high demand charges for electric vehicle DC fast chargers.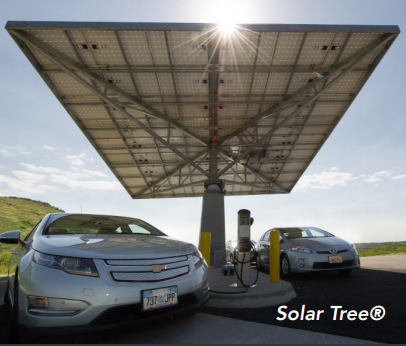 Envision Solar has completed its Nasdaq listing as reported in the news release on the Nasdaq site & Accesswire.   The company issued 2,000,000 shares and expects to receive gross proceeds of $12.0 million before deducting offering expenses.
Prior to the new listing, average pricing for the stock on the OTC market was disclosed to be $.23/share. Applying the 1:50 reverse split, the post-split equivalent stock value would have been $11.50. However, the offering price is $6/share, a 52.8% reduction in value for existing shareholders. Trading opened at $5.50, and it has continued to drift down to $5.20. Price charts on sites like Yahoo, GoogleFinance, WSJ or SeekingAlpha renormalize the new price back in time, showing a long term downtrend, and a drop after the split, rather than a pop from $.23 to $5.50.

Up-listing from the OTC exchange where it was trading at $.16/share, up to the larger exchange with a share price that is not a penny stock will make the stock more accessible to investors and may increase its liquidity. But in order to see a push up in its valuation, it will need to continue to grow and attract investor interest. Although EnvisionSolar has experienced a 336% increase in revenue year-over-year, with several high profile contracts signed with Johnson&Johnson (JNJ), NY City and Google (GOOG), its 2018 net loss was $3,598,780, which works out to a loss of $0.69/share with the post-listing, post-reverse split share count of 5.2 million shares.  Most other financial ratios are also negative, and there is no analyst coverage yet, so it will likely remain a relatively high-risk equity for some time going forward, but the healthy cash balance from its listing at least gives it some runway before it has to raise money again.
Its target market are users that are remote from utility power supplies, or applications involving emergency responses that need temporary supply that can be delivered and removed quickly. The company's outlines its goals & history in a recently issued report:  EVSI Corporate Presentation Q1 2019.